Pine Creek Athletes Achieving the Next Level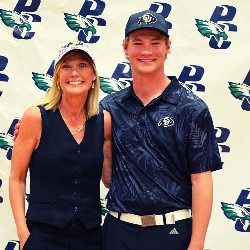 Seniors achieving the dream of going to Division 1 athletics is a remarkable achievement that has required hours of hard work, dedication, determination, and passion. Three Pine Creek Seniors have achieved the goal of playing for a D1 program.
Wes Erling (12), who is going to CU Boulder for golf, said, "I've been playing golf for 16 years, and I'm super excited. It's going to be an incredible time, the team and the brotherhood, the traveling, and also the coaching staff is great."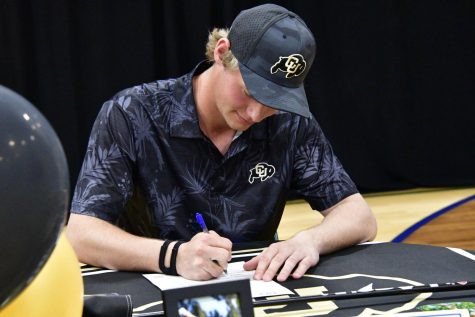 Joy Nnantah (12) broke 2 school records in long and triple jump, and is committed to North Dakota State University, "I've been triple jumping for 2 years, and long jumping since 6th grade. It feels really good to be able to go D1, at first I didn't really want to do track in college but then I started jumping and it became my passion, and a dream to go D1. So to accomplish this it's great." said Nnantah.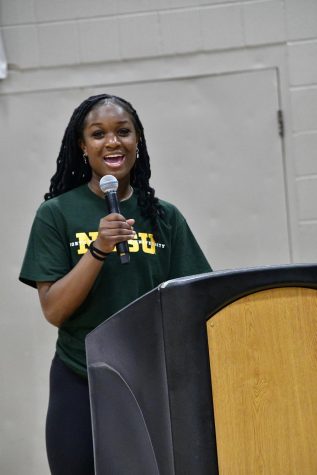 Nate King (12), broke 2 school lifting records in bench press as well as squat, and is committed to the Air Force Academy for wrestling, "I've been wrestling since 7th grade, its just phenomenal to see the hard work I've put into the sport has paid off" said King.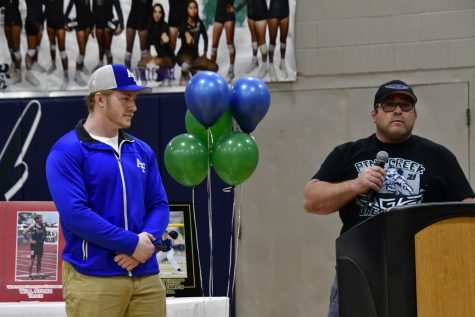 When talking to School Athletic Director, Russ McKinstry, about Pine Creek's ability to push these athletes, he said, "What makes Pine Creek so special is our student-athletes, who aspire to play at the next level and compete collegiately, have excellent coaches, outstanding teachers, and extremely supportive families who go above and beyond to help our athletes reach their goals and fulfill college aspirations. The college scholarship is the result of great individual sacrifices and hard work plus the support of many critical mentors who make the dream possible."