All State Choir Festival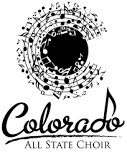 The All State Choir Festival is a state wide audition choir where you have to prepare officer materials, and they select the best of the best high school singers in the state. Then those highschools will go on to perform together. The All State Choir Festival starts on February 9, 2023. The festival will last for three days, the 9th, 10th, and the 11th of February. Each team performing at the festival will sing a song for 15 – 20 minutes before the next teams will perform theirs.
 The singers need to rehearse a lot before going to the Denver Coliseum, which is where the competition will take place. "I practice every day for a month and we meet during class with others to run it with our group." Said Kastyn Borg (12). Most classes are about an hour and a half long. Additionally, when they arrive at the Denver Coliseum they get a day to practice. Kendall Schumm (12) said, "I practice everyday, but we will rehearse for about a day and a half straight with the rest of the Choir once we get there." Before the festival, the singers will get a chance to prepare for their performance. "It's Hours and hours of practice of singing, mostly repetition. It's definitely  annoying repetition, because everything starts to hurt." Said Noah Osteross (12) and Colin Humlicek (12).This festival is such a big deal the choir singing must be prepared to perform. This can cause the singers to get nervous before walking out on a large stage. Most of them have their own ways of calming down. Kendall Schumm (12) said, "I do my best to turn the nervousness into something that will help me. I usually drink a lot of water and walk around a lot to stay active."  
The singers look forward to the traditions surrounding the festival. The singers all stay at the Embassy Suites where they have a tradition of standing out on the balcony on each level. These balconies face towards the center of the hotel, so it gives an acoustic effect. Then they perform some of the songs from the festival. This tradition has been going since the first competition. Make sure to get your tickets and don't miss the performances.