Spiderman No Way Home Hits Home for Audiences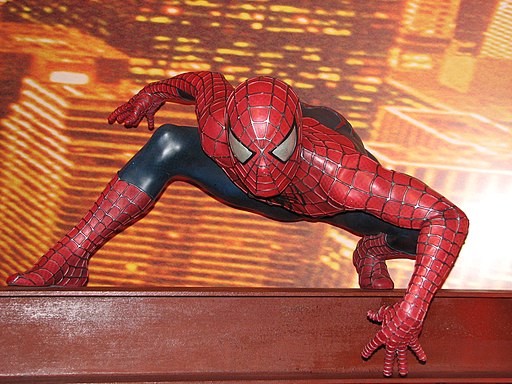 The world has been abuzz with talk for months about Spiderman No Way Home, a movie that was released on December 17, 2021. It was the next in a three-link chain of movies about Marvel's most popular superhero, Peter Parker. It was the last in the chain, at least for a while, matching the Marvel Cinematic Universe's pattern of three movies per hero. Is it the conclusion to the current concept of Spiderman as we know it? Without spoilers, the movie is incredibly satisfying.
"I'd say that the whole storyline is great, especially the whole beginning part, setting up for the climax," said Caiden Reed (11), talking about the high points of the film.
Certainly Marvel's most anticipated movie of the year, everyone was on the edge of their seats to see how this one would play out. Especially after the criticism Eternals received, expectations were high for No Way Home. Already trailers had revealed a connection between it and the previous incarnations of Spiderman. The villains, from both the Spider-Man and the Amazing Spider-Man movies, were to return, bringing forth hundreds of fan theories and ideas about how No Way Home's plot would unfurl.
"I saw a lot of ads and stuff on social media, teasing the movie a ton," said Katy Gehrmann (12), about the hype leading up to Spiderman's release.
And the critic's consensus? A 93 out of 100 on Rotten Tomatoes, a top movie review site, and most reviewers utterly raving about the surprises that Spiderman No Way Home brought forth. "This movie's a total blast, but it's also surprisingly emotional at times, too," said Christy Lemire, of FilmWeek, a film review site running out of LA. Students of Pine Creek are fond of the movie as well. If you ask any student walking the halls "if they've seen the new Spider-Man" they'll most likely answer with a resounding yes!
"Yeah, I was crying by the end of it." Alysson Mattson (11), on her impressions of Spiderman No Way Home.
It often comes to pass that a movie will be so big that people will be talking about it for years. Is Spiderman No Way Home one of those movies? Only time will tell.