National German Exam Medalists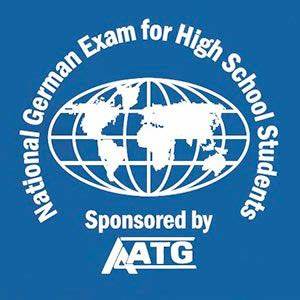 Joe Deno, Staff Reporter
February 27, 2023
2023 was the 62nd year to hold the National German Exam (NGE). It is given to 15,000 high school students each year who are studying the language of German. Similar to the growth tests assigned to all Pine Creek students, this test also helps teachers determine their curricular plans based on the data they receive and compare their students with others nation-wide. If students score within the 90th percentile or higher, they are Gold Level. If students score within the 80th-89th percentile students will be Silver Level. Finally, if students score within the 70th-79th percentile, students will be Bronze Level. This year, three students at Pine Creek got Gold Level, three Silver, and four Bronze.
Caleb Borlin (10) was one of three students who received Gold Level for the NGE. He is currently enrolled in German 2 and has been studying German for a year and a half. Borlin mentioned that this was his first year taking the NGE and said that the accomplishment of being within the 90th percentile is, "pretty cool since I [Borlin] haven't been working with German that long." He said that it is, "neat to be able to speak another language, to know that much" (Borlin) and said that it is interesting to see how other languages express themselves.
This year was Zachary Mathurin's (9) first year taking the NGE as well. He has had a closer connection with German as he, "previously lived in Germany for four years and I [Mathurin] always had more of a heritage thing" (Mathurin). He said that this test sets a standard for how he can improve and grow in his journey of learning German. "I feel like the flexibility to go to another country and not be as stressed and being able to speak with people and understand where you need to go," is the best part of learning another language to Mathurin.
Ania Edwards (10) earned the Bronze Level taking the NGE this year. Like many others, this was her first year taking the exam. Edwards said that her class has taught her a lot and that it was shown through her test results. She said that the best aspect of learning a language is, "getting to speak that language and connect with people" (Edwards).
Learning another language and becoming almost fluent in it can be quite difficult. Therefore, it is important to acknowledge those who have dedicated so much time in embracing another culture.