Sources of Strength at Pine Creek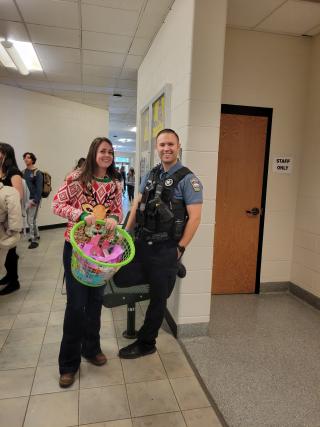 At Pine Creek there is a large variety of clubs ranging from languages and athletics to support groups. That's where the Sources of Strength club comes in. The Sources of Strength aims to keep morale high. Mainly by lowering suicide rates, substance abuse, and bullying. Sources of Strength originally was founded in 1998 by Mark LoMurray. Since 2017 it's been at Pine Creek and students love it.
Lately, the mental health of students hasn't been great with all the stress and pressure of modern-day life. The club does lots of fun and engaging activities. In the mornings they meet up and as Counselor Mitchell Boyczuk would describe it as "get the blood flowing" by making campaigns and making future plans for school-wide events. For example, every time the students have a finals week they do motivational events such as cheering on students in the morning, giving out sweets with motivational quotes, and the last four to five years they started doing therapy dogs for finals week. Animals have been shown to reduce stress and high heart rate levels.
This week some of the activities the club has planned out are, sweet treats with motivational words such as, "You Got This!", "Good Luck!", "You're Amazing!". On the thirteenth, they brought in the therapy dogs and got a lot of positive feedback from the students. On the fifteenth, they are holding up signs in the morning to boost the morale of the students. On the sixteenth, they will have a cereal bar to raise the student's energy levels, and lastly, on the seventeenth, they are doing a raffle to win seven unnamed fabulous prizes.