Pine Creek Girls Swim and Dive Continue Their Path to Victory
Pine Creek Girls Swim and Dive continue their undefeated season. With their dedication to hard work at practice and outside the pool, the girls have dominated every opponent that comes their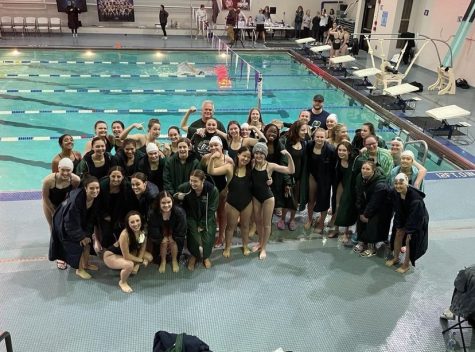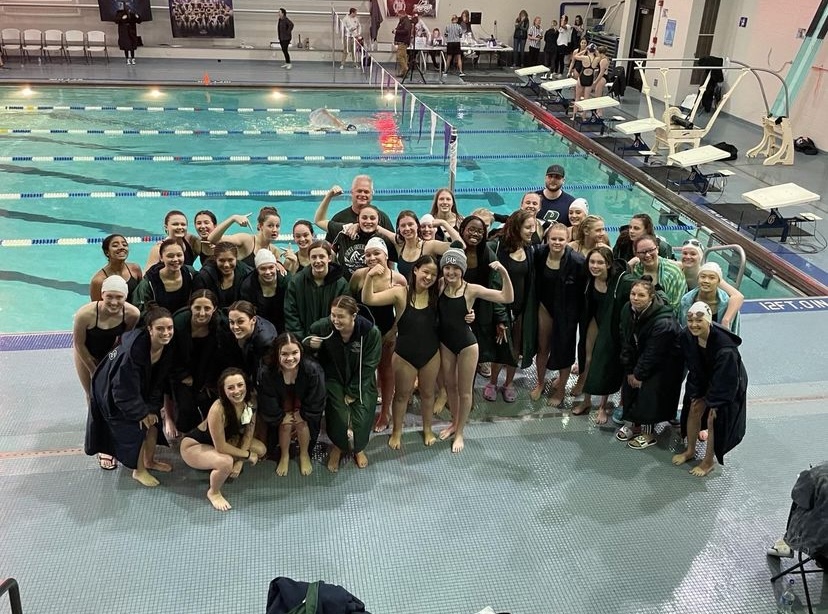 way. They demonstrated their skills and speed to win on Thursday, January 6 at Liberty High School at the swim meet against Discovery Canyon Campus. With a final score of 110 to 75, Pine Creek brought energy to the pool and also brought home the win.
The relays bring a lot of excitement to the meet, and they also contribute a number of winning points to the score. To kick off the meet with the 200 Medley Relay, the Pine Creek A Relay team of Madi Mintenko (9), Izzy Burton (10), Tera Schultz (11), and Chloe Robinson (9), came in 1st place, while the B Relay team of Liberty Bergquist (10), Elena Weber (12), Olivia Heath (11), and Sabrina Kersey (9) came in 3rd. In the 200 Free Relay, Pine Creek A and B Relays came in 1st and 2nd place. In the final event of the meet, the 400 Free Relay, A relay came in a close second.
Although the swimmers themselves contributed a numerous amount of points to the winning score, the divers of the team faced some major competition.  DCC diver Victoria Sanders took the 1st place points with a final score of 247.10 points.  PC divers followed close behind. Taking 2nd place, Sophia Turner (10) completed all 6 dives with skill and ended with a final score of 146.50 points. Erika Sooy (11) came in 5th place with a final score of 105.50 points, and Lauryn Dreesman (12) followed right after with a score of 86.80 points.
The Pine Creek Girls Swim and Dive Team will continue on the road to state. Pine Creek Girls Swim & Dive is currently ranked 2nd in the 4A state rankings.