Furry Friends for Finals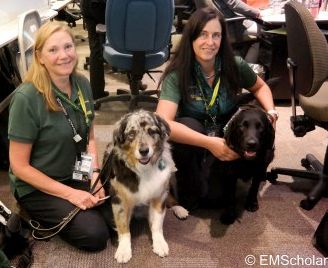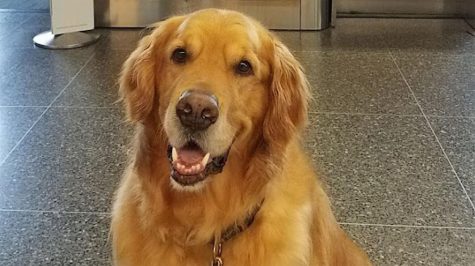 Who doesn't love to cuddle up with a puppy while feeling stressed or overworked? Pine Creek has a 'treat' in store for students. Once again, therapy dogs will visit during finals week in an attempt to reduce the amount of anxiety and stress felt by students and staff. According to AKC Therapy Dogs, Therapy Dogs are specially trained dogs that provide affection, support, and comfort for people in an attempt to make them feel at ease while they are experiencing stress and anxiety. These dogs provide many physical benefits for the humans that they visit– they can help lower blood pressure and heart rate, reduce patient anxiety, and increase levels of endorphins and oxytocin.
On Monday, December 13, three dogs and three handlers will be visiting our school from the Rocky Mountain Region Hope Animal Response. Currently, these dogs only visit during finals, but there are plans to have them come more often. This program got started during finals about four years ago and has been coming ever since, with the exception of Covid. Counselors and other staff have seen a shift in the energy and mood when the dogs visit."They love it and the kids just are happy!" College and Career Counselor Stephanie Cornelio says. The visit from these dogs is a very special and impactful tradition that benefits many individuals around our school.