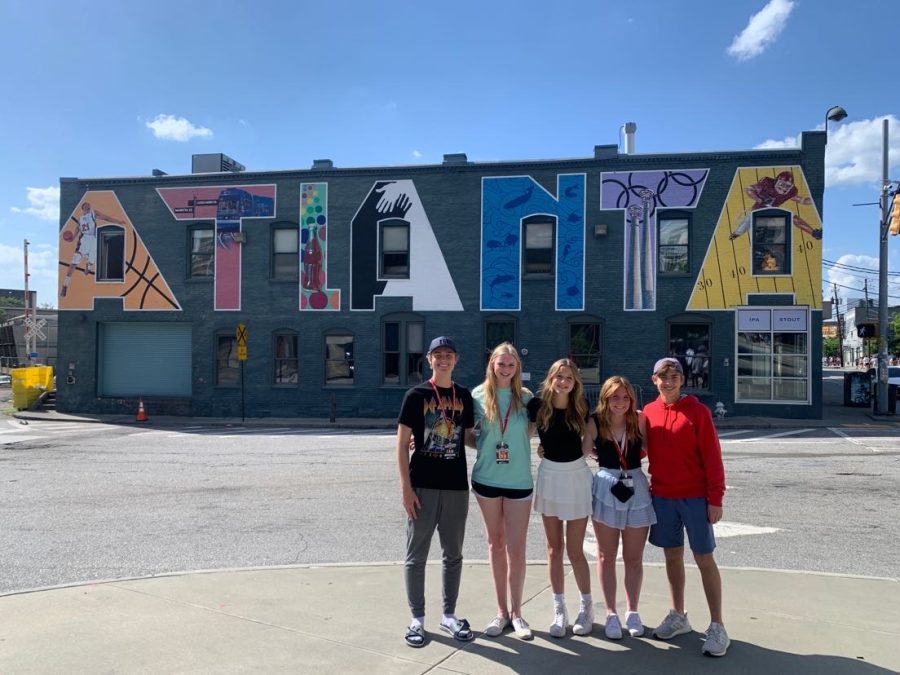 This year's annual DECA International Career Development Conference was hosted from April 23-26 in Atlanta, Georgia. Pine Creek students have been attending this conference ever since the school opened. There were ten students who qualified and attended the conference from Pine Creek High School. These students included Clare McKenna, Lauren Anderson, Mathew Silver, Connor Kelly, Haven Kemmer, Kate Paden, Jamey Johnson, Gabe Hull, Megan McLemore and Zack Pankau. While none of them made it to finals, they all got the experience of competing in Georgia against people from all around the world.  According to deca.com, "more than 10,000 DECA members demonstrate their college and career knowledge and skills by participating in DECA's Competitive Events Programs."
When asked to describe her experience in Atlanta, Clare McKenna (10) said that "It was super cool to be able to compete internationally against people, but Atlanta was super sketchy." The students stayed at hotels that house the DECA students, and competed at the convention center.
DECA teacher Ms. Edy says that "They are getting to network to colleges, networking to people from around the world, as far as social networking, and competing against the best of the best." The students get a chance to compete against people from countries like Germany, Spain, and China. A lot of these international people are from private schools across the country, so they are generally able to speak English.
When asked what she thinks her students gain from these experiences, she explains that "the majority of what the students gain is independence, so they learn how to go out to eat and pay for their own bill, and what that looks like." She adds that "They learn how to follow maps and navigate bus schedules."
Students that competed were not only able to get the experience of national competition, but were able to gain some independence, as well as lifelong skills.